Zuzana Jankajová
Whatsapp:

+ 421 940 261 966

Intuitive Life Healing is holistic method to change and improve personal, romantic relationship, professional, emotional, spiritual and physical health.

By working with different techniques, mainly the techniques of working with persuasions that are in our subconscious mind, it is possible to find and release hidden negative programs, patterns of behavior or automatic subconscious reactions and replace them with new and positive ones.
Method Intuitive Life Healing is used to reveal dysfunctional, unnecessary, negative persuasions that block us from reaching our full potential.
Intuitive Life Healing is a method which can easily improve your personal, romantic relationship, professional life and also business.
What can I help you with

Intuitive Life Healing

Personal life and Health
Do you want have joy, energy in you?
Do you want have better personal life?
Do you want have better relationship with yourself?

Do you want to transform your fears, phobias, anger or hate?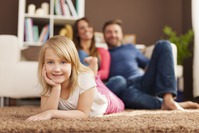 Relationships and Family

Do you want have better family rel.?
Do you want have better relationship with your partner / husband / wife?
Do you want have harmonious, joyful emotions and feelings?
Do you want have support and understand?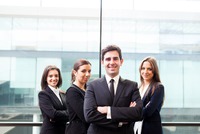 Work and Business

Do you want to have better relationships and cooperations?
Do you want improve communication?
Do you want to open up to success, abundance, prosperity and wealth?
Do you want to get rid of fears and uncertainties?
Intuitive Life Healing

Intuitive Life Healing opens up your true potential. It removes blocks that slow you down in your move and growth, whether in personal or in professional life.
This will start to change also the people around you, your family, your partner, your children, and at the same time you will see pleasant changes in relationships with your employees and partners.
With this method, we will work with your subconscious that attracts people into your life and subsequently affects the behavior of people around you to you.
Open yourself to your true strength and your true essence. Your life can be pleasant, easy, full of fulfilled wishes, successes and beautiful full-valued relationships.
Experiences of clients

Intuitive Life Healing

Juraj, 45 rokov

Transformation non-acceptence of life

Dissatisfaction with yourself & people

Healing from addictions

New joy

Mirka, 22 rokov
Improving sleep quality

Improving health and energy

New inspiration for life

Cure of allergies

Juraj, 32 rokov

Removing fears and uncertainties
Improving family relationships

Finding your journey

How do our lifes work

Intuitive Life Healing

We have created everything that happens in our lives through thoughts, opinions and patterns hidden in our subconscious. It is the subconscious part of the mind (accounting for 88%) that holds these beliefs, opinions and patterns of our behavior. If you want to change your lives, change your beliefs, opinions patterns and persuasions that are hidden in your subconscious.
We hold our persuasions in our subconsious at four different levels:
basic level (current life)
genetic level (hereditary)
other lives

soul level

Basic level persuasions - we have gained most of these beliefs during this lifetime by the age of 4. It is at an early age, even during pregnancy, that most of life beliefs, opinions, and patterns of behavior are formed. These programs and beliefs will still unconsciously influence or interfere with our lives until we realize them and change them on a conscious level.
Presvedčenia genetickej úrovne - sú získané od našich predkov, pričom sme ovplyvňovaní až 7 generácií dozadu (a náš život ovplyvňuje 7 generácií dopredu). Na tejto úrovni môžu byť rôzne druhy názorov, presvedčení, ktoré si Vaša rodina nesie niekoľko desaťročí či dokonca stáročí. Medzi takéto presvedčenia patria zväčša tie, ktoré podčiarkujú určitý rodinný systém (problém) alebo za určitých podmienok tento problém vyvolajú.
Úroveň historická (iných životov) - tieto presvedčenia pochádzajú zo spomienok na iné životy, ktoré niektorí ľudia považujú za "minulý život" a iní sa domnievajú, že ide o "paralelné životy". Práve na tejto úrovni sú držané rôzne obavy a fóbie. Spomienka na udusenie v inom živote môže vytvoriť klaustrofóbiu v tomto živote.

Intuitive Life Healing metóda vie túto životnú fóbiu zmeniť tým, že naučí podvedomie rozdiel medzi tým, čo sa stalo vtedy a čo sa deje teraz.
Mnoho ďalších celoživotných presvedčení sa odráža v sľuboch alebo záväzkoch, ktoré sme v iných životoch dali.
Presvedčenia na úrovni duše - zahŕňa presvedčenia o tom, kým v svojej podstate skutočne sme. Sú to zvyčajne presvedčenia o tom, kým sme a aký je náš účel v tomto živote. Odzrkadľuje náš pohľad na radosť, šťastie, lásku, mier atď.

Tvorba pocitov

Tvorba pocitov je proces tvorby nových presvedčení alebo pocitov (podobne ako u programov do počítača). Každý z nás má právo na kvalitný, zmysluplný život plný radosti, šťastia a lásky, preto si dovoľte tieto nové pocity do svojho života prijať a absorbovať ich každou bunkou svojho tela.
Na dosiahnutie kvalitného života je dôležité nie len odstrániť nefunkčné a obmedzujúce presvedčenia ale aj vytvoriť nové a pozitívne pocity, aby sme boli schopní žiť každodenný život v radosti, šťastí a láske. Nie všetci vieme aké to je žiť v harmónii, šťastne a plnohodnotne. Nie všetci vieme aké to je byť milovaní, chcení či prijatí.
Skúsenosti klientov

Intuitive Life Healing

Igor, 44 rokov

Úspešný predaj domu

Zlepšenie vzťahu s dcérou

Energické očistenie

domu

Terka, 34 rokov
Zlepšenie vzťahu k sebe

Zlepšenie vzťahu s manželom

Viac spoločného času

Pokoj a radosť

Xénia, 58 rokov

Uzdravenie pokožky
Transformácia strachov a neistôt
na dôveru, pokoj a radosť
Lepšia nová práca

Skvalitnite si svoj život

Osobný, partnerský, profesionálny a svoje podnikanie a tvorenie

Skvalitnite si svoj vzťah k sebe samým, nájdite v sebe silu, odhodlanie, sebavedomie.
Uzdravte si svoje emócie, pocity, myšlienky a vzťahy so svojimi partnermi, manželmi, deťmi a vzťahy k svojej rodine a k známym.

Skvalitnite si svoje pracovné a podnikateľské vzťahy, pritiahnite si k sebe viac klientov s väčšou ľahkosťou, otvorte si svoje talenty a zlepšite si komunikačné, lídrovské a iné zručnosti.
Transformujte svoje strachy, obavy, neistoty, či nerozhodnosť a získajte väčšie sebavedomie, sebadôveru a cíťte sa odhodlane a nadšene.
Odstráňte svoje traumy, fóbie, bolesti, úzkosti, depresie, hnev či nenávisť a premeňte ich na radosť zo života, zo seba, na porozumenie a napredovanie.

Zistite príčinu Vašich neúspechov a prekážok vo Vašom živote.

Priťahujte si do svojho života príjemné, plnohodnotné a prospešné vzťahy.
Ste človek, ktorý na seba podvedome preberá ťažké energie a negativitu z druhých ľudí?
Sú vo Vašom živote nežiaduce situácie, ktoré sa neustále opakujú?
CESTA ZAČÍNA U VÁS A VÁŠ ŽIVOT SA ZLEPŠÍ TIEŽ

Zuzana Jankajová
Whastapp:
+421 940 261 966